Commercial Improvement Services
Tenant Improvement/Commercial Project Maintenance and Repairs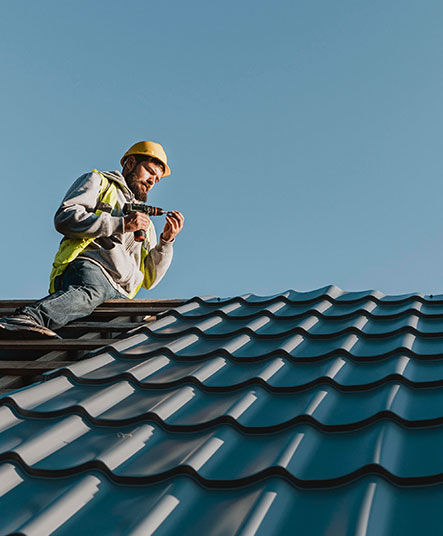 If you're a commercial property owner, you understand the impact your commercial property has on your business reputation and other operations. It represents your business value, works culture, and standing in the market. Stark Remodeling Los Angeles understands the significance of maintaining the face of your commercial establishment at its prime.
Our trained experts put the best of their skills and knowledge to add much-needed charisma and competent functionality to your commercial spaces. Tenant Improvement Services, Commercial Project Maintenance, and Repairs are now at your step straight from the maestro's den.
Our extensive knowledge will assist you in making decisions that will result in a project that exceeds your expectations. In today's competitive economy, our responsibility is to complete your project on time and within budget. We utilize the highest-quality goods and materials to ensure that your investment will last.
Tenant Improvements Services For all your Los Angeles Businesses
 Our unrivaled tenant improvement services for commercial, retail, medical, residential complexes, and industrial remodels or new construction are renowned for perfection.
A tenant improvement is a remodeled, altered, or renovated area to fit the demands of a new or existing tenant. Interior or exterior improvements are possible projects. We collaborate with our clients and assist them with budgeting, engineering, and design. This can assist them in determining whether or not a possible place is suitable for them.
We also assist current tenants in repurposing their facility to fit their changing needs.
Stark Remodeling Los Angeles is the finest choice for the task because of our expertise, commitment to perfection, and price. We are dedicated to doing everything it takes to ensure the success of any tenant improvement or repair project. We have very high standards for ourselves at the Los Angeles house renovation, which shows in the excellent quality outcomes we create.
Commercial Project Maintenance/Repairs
Your business site is a long-lasting establishment crafted for efficiency and high-end performance. Regular maintenance can help you keep things functioning properly, so you don't waste time and money later on as the building becomes older.New tenants, outmoded décor and layout, unusual floor layouts – the list goes on and on. Whatever the cause for your commercial makeover, Stark Remodeling Los Angeles's commercial construction professionals are here to assist you from start to finish. Free estimation is one feature we provide that many organizations do not. It makes no difference how large or little your project is.
To look their best, maintain a safe atmosphere, and fulfill their intended function, facilities require some maintenance.
Regular inspections are conducted by building repair experts to identify areas that require care, and then the jobs are completed.You should contact commercial specialists when you need to renovate your business property in Los Angeles, CA.
Commercial building differs significantly from residential construction, and employing a business that does not specialize in commercial space like us might be a dangerous decision.
Stark Remodeling Los Angeles has been providing wholesome Tenant Improvement and Commercial Maintenance Services over the years including expert fixtures on:
Drywall / Framing
Electrical
HVAC
Plumbing
Concrete
Flooring
Painting
Carpentry
Millwork
ADA Compliance Upgrades
Rent Ready's
Termite Repairs
Stairs/Stringers
Bathrooms/Kitchens
Your Single Source Tenant Improvement Contractor
Drywall / Framing
Electrical
HVAC
Plumbing
Concrete
Flooring
Painting
Carpentry
Millwork
ADA Compliance Upgrades
Rent Ready's
Termite Repairs
Stairs/Stringers
Bathrooms/Kitchens